What is a Vinyl Transfer
A vinyl transfer is specialty vinyl that has an adhesive on the back, that will react to heat and pressure. A plotter is used to cut your design into the vinyl, then portions are weeded away so that your design can be pressed onto your T-shirt or other promotional items.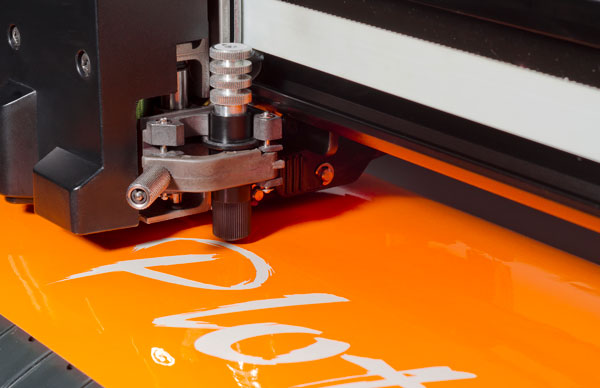 Benefits of Vinyl Transfer
If you've ever had a single shirt printed or if you've ever played team sports you might be familiar with this print method. And in fact, those are also some of the reasons why I'm such a big fan of this print method. If you wanted to create a single t-shirt as a prototype, maybe your next favorite shirt just for you, or many shirts to be individualized like team jerseys, this is a great way to go. It's cost-effective, quick turnarounds are available. The shirts look great and they're super durable.
But in my opinion, the best aspect of vinyl transfer is that you use vector graphics to design your t-shirt! A plotter will read the vector paths and send the blade along those paths to cut out your design. Since we're using a plotter to cut the vinyl, we won't be able to use a pixel based image for vinyl transfers.
So what kind of designs can we print with vinyl? That would be mostly 1-color text and 2D graphics.